Our Minister : Rev Tim Perkins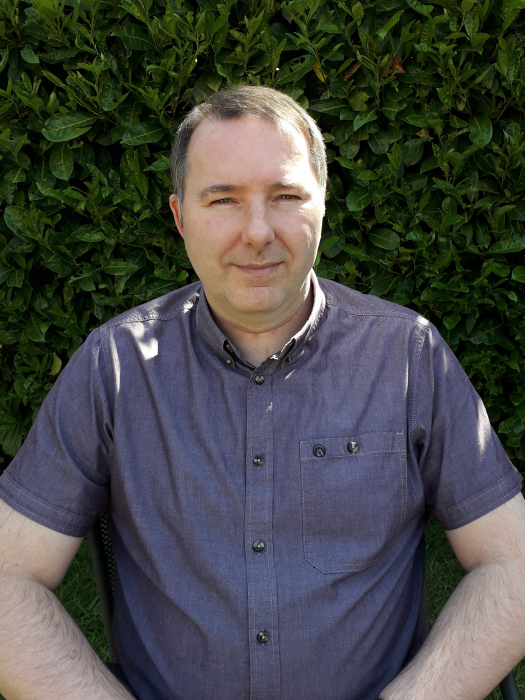 I came to the Circuit in 2008 with oversight of the churches at Burley in Wharfedale, Timble and Norwood. Since 2012 this has changed to Burley in Wharfedale, Addingham and, from September 2013, Menston. Further reorganisation took place in September 2016 and I now have pastoral charge of Menston and Burley in Wharfedale. In addition since September 2019 I have taken on the position of Superintendent Minister for the Circuit.

This is my second appointment as a Methodist Minister. I served for 7 years in the Newbury and Hungerford Circuit before moving north in 2008. I also have 4 years experience of lay work in the church in Clitheroe and Nottingham. My Ministerial training took place at Wesley House, Cambridge, where I gained an MA in Pastoral Theology. Prior to that I gained a Batchelor of Divinity degree from the University of Wales - Aberystwyth and spent a year studying at Cliff College.
I have been Leeds District Representative on the Methodist Council, and as such, was a member of both the District Leadership Team and the District Policy Committee.
I love preaching, teaching and small group work and in my spare time I am developing an interest in photography and cinema. I am married to Lyndsey, have 2 sons and am an avid supporter of Leicester City Football Club.
Please contact me if you wish to discuss arrangements for a Baptism, Wedding or Funeral.

Our Church
Is one of twelve churches within the newly formed Wharfedale & Aireborough Methodist Circuit, embracing Addingham, Ilkley, Ben Rhydding, Burley in Wharfedale, Menston, Bramhope, Otley, Pool, Guiseley, Hawksworth, Rawdon, Yeadon and the Norwood Retreat Centre.
The Circuit is divided into three 'clusters'. Menston is in the Western Cluster with Addingham, Christchurch Ilkley, Ben Rhydding, Burley in Wharfedale, and the Methodist Homes of Abbeyfield, Glen Rosa and Emmandjay Court. The Presbyters in charge of the Western Cluster are Rev Tim Perkins, Rev Shannon DeLaureal and Rev Roberta Topham. The Eastern Cluster comprises Bramhope, Guiseley, Yeadon, Otley & Rawdon, overseen by Rev Cameron Stirk and Rev Roger Smith. The Rural Cluster comprises the smaller Churches of Hawksworth, Pool, and Norwood.
Our Mission Statement
Approved by the Church Council on 27 June 2019:
'Loving God and loving our neighbours'
Our calling is to respond to the gospel of God's love in Jesus Christ and to live as his followers. We do this through:
Worship
We will pray each day.

We will worship together regularly, including the sharing of Holy Communion.

We will look and listen for God's activity in our lives and our world.
Learning and Caring
Through Bible study and fellowship we will seek to learn more of God and God's world.

We will practise friendship and care for others and for ourselves.

We will honour creation and tend the environment.

We will practise hospitality and generosity.
Service
We will be good neighbours to those in need.

We will challenge injustice.

We will work for the good of all people.

We will use our resources to support God's mission in the world.
Evangelism
Through working out our faith in daily life we will witness to the love of God in Jesus.

We will speak of faith to others.

We will encourage each other in our faith.
May each of our lives be a blessing within and beyond the Church, for the transformation of our community.