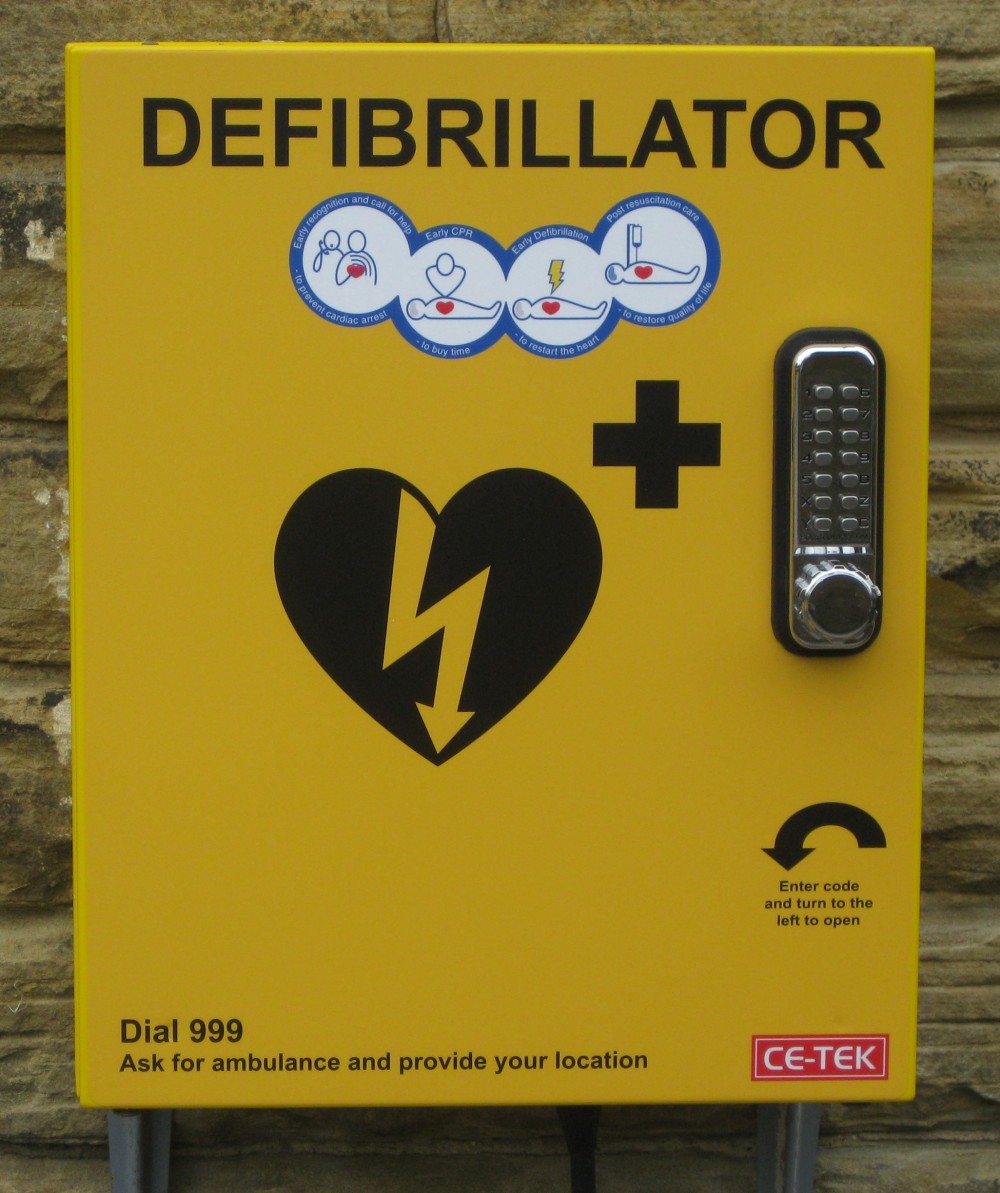 Defibrillation is a procedure used to treat life threatening conditions that affect the rhythm of the heart such as cardiac arrhythmia, ventricular fibrillation and pulseless ventricular tachycardia.
A defibrillator will deliver an electrical shock to stop the irregular rhythm and allow the heart's natural pacemaker to restart the natural rhythm.

We are delighted that with the financial assistance of Menston Parish Council, we now have a defibrillator situated on an outside wall of our Church (car park side) for use by the community in Menston.
The defibrillator is housed in a secure box which is opened using a keypad. In the event of the defibrillator being needed, on ringing the emergency services (999) and giving your location, you will be supplied with the PIN to open the box.

The defibrillator machine gives the user full instructions on how to use it. This also ensures that the electrical shock will only be administered if needed.

Quick action is vital and the use of a defibrillator could mean the difference between life and death for someone, until the emergency services arrive at the scene.

Other defibrillators are available in the village (doctor and dentist surgeries and the station). The defibrillator at Menston Methodist Church is available 24/7.