Our history dates back to 1744. The first Methodist Society numbered 12 and by 1819 had risen to 20. In 1826 the first Chapel was built at Lane Ends when the population of Menston was less than 300. This building still exists - adjacent to the present Church and currently serving as an artist's studio.
The Sunday School (now occupied by Waites Joiners) was a Sunday and Day School in 1830. For 70 years it was also the village Community Hall.
In the 1880s it became evident that larger premises were needed to accommodate the increasing Church membership and a new Chapel was built in 1886, without an organ, at a cost of £1,700. Membership at the turn of the century was 71 with 114 school children.
Fundraising began in 1922 for a new Sunday School which was opened in 1933 at a cost of £3,400.
Recently, significant building development and upgrading of accommodation has facilitated the opening of the Cornerstone community cafe, improved access, and refurbishment of our main hall.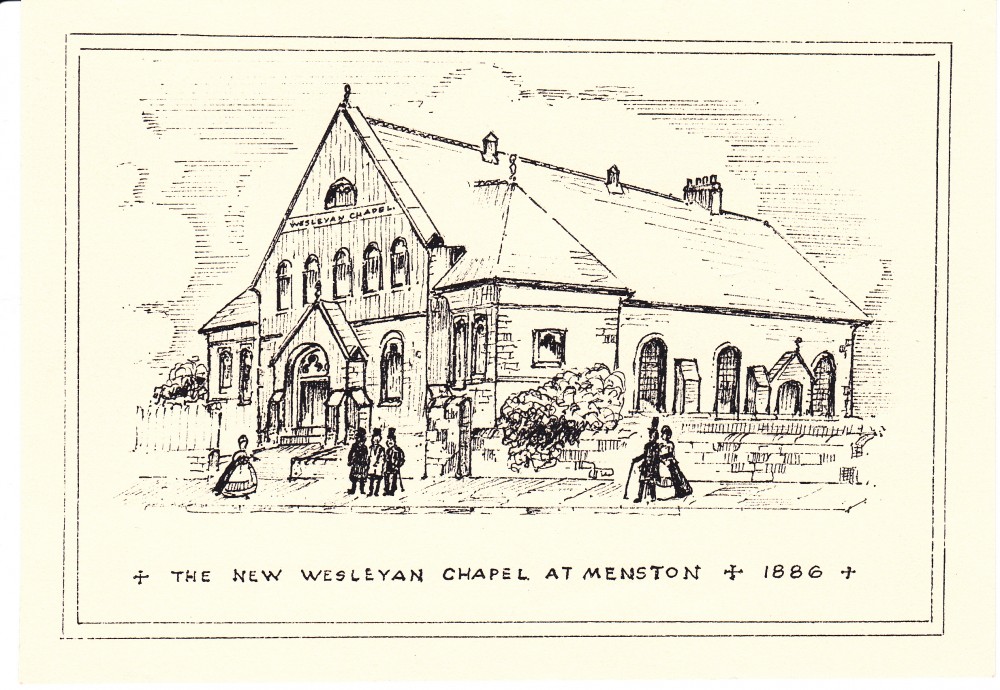 New Wesleyan Chapel at Menston 1886