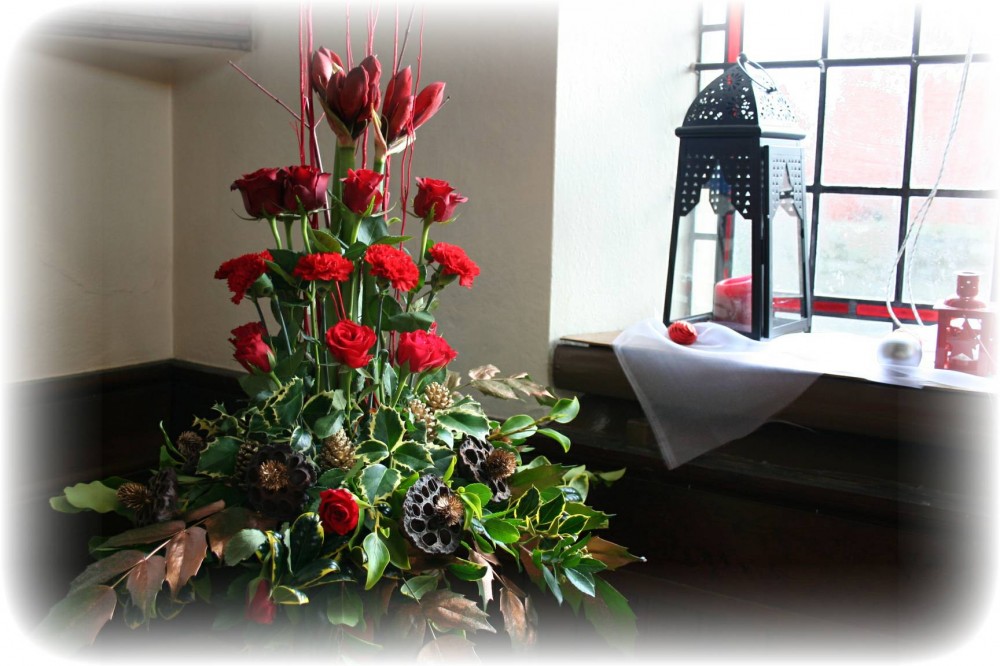 We are fortunate to have a few talented flower arrangers who decorate our Church so beautifully each week and who have created particularly wonderful displays at Easter, Harvest, Remembrance and Christmas.

Following our service each week these flowers are made up into small bouquets and taken to those who may have been in hospital, housebound or grieving the loss of a loved one, by an equally dedicated team of flower distributors.

We are also grateful to our members who contribute to the cost of the flowers.

If you are interested in joining our team of flower arrangers, distributors, or would like to donate to the cost of the flowers, please use the contact form or email the Church office.