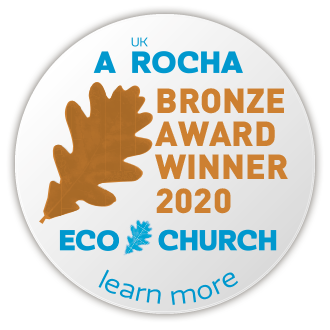 To become an Eco Church, churches complete the online Eco Survey about how they are caring for God's earth in different areas of their life and work. The answers a church provides will collect points towards an Eco Church Award – the more a church does, the more points it gets!
If the score doesn't gain an Eco Church Award straight away, further work and actions can be taken to gain the points necessary for an Award.
The survey takes you through five key areas of church life:
Worship and teaching

Management of church buildings

Management of church land

Community and global engagement

Lifestyle
We are delighted that we obtained Eco Church status in 2020. We are now looking towards gaining our Silver Award.