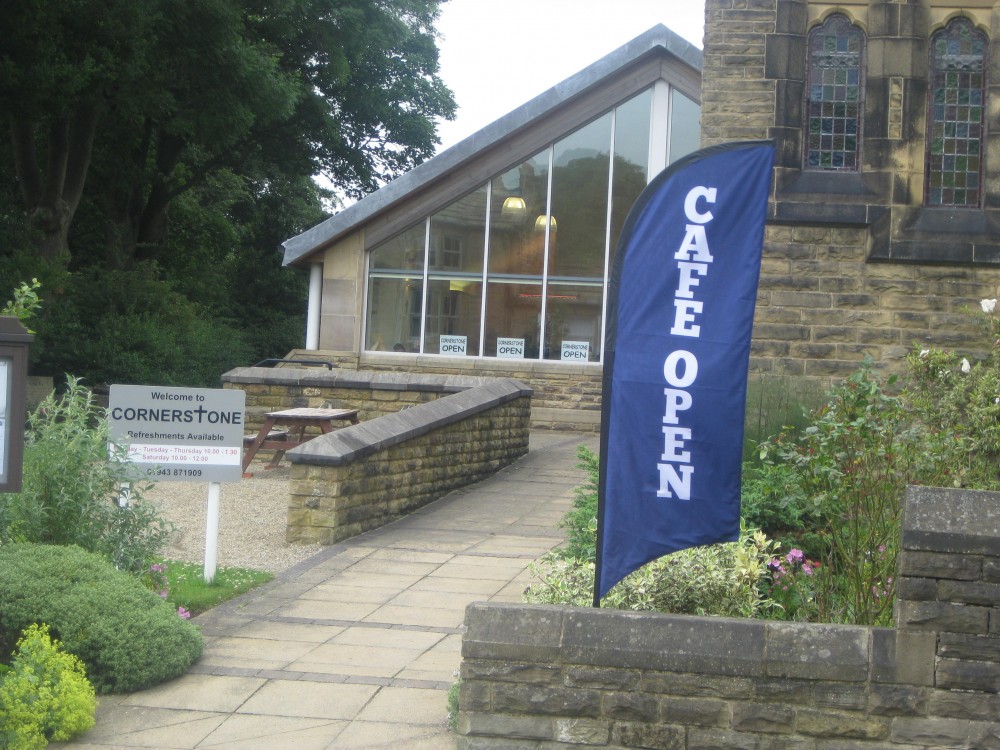 Cornerstone opened on 16 July 2007 following two years of planning and vision and was committed to providing a welcoming environment for members of the local and wider community offering refreshments and light lunches. A dedicated team of over 90 volunteers prepared and served food and operated the till. Whilst many of the committee and volunteer group were members of the Methodist Church a large number were not, but all benefitted from the friendships which arose from helping. Cornerstone was originally open on Mondays, Tuesdays and Thursdays from 10am to 2pm. Friday and Saturday mornings were later added. The current opening hours are 9.30am to 1.30pm. Cornerstone is closed on Wednesdays and is available for commuity use.
Charitable Donations
Each year surplus funds from Cornerstone are distriubuted to a small number of charities which are chosen by the Management Committee. During the last 13 years over £33,000 has been donated with an equal amount raised for the Church. These funds are distributed at a presentation morning organised in Cornerstone.
Some of the charities and good causes to benefit include: St George's Crypt, Menston Cares Christmas Party, Haiti Relief Fund, a Tanzanian Hospital, Caring for Life, Abbeyfield Menston, Polio Vaccination in India, Street Child South Africa, Jubilee Outreach Yorkshire, The Elizabeth Foundation, Touchstone Bradford, The Donkey Sanctuary, Riding for the Disabled, The Samaritans, Leeds City Mission, The Beamsley Project, Indian Ocean Disaster Relief, Aquabox, Mind the Gap, Children's Heart Surgery Fund, Save the Children, Yorkshire Air Ambulance, BEACON, Martin House, Singing for the Brain Otley, Crisis, Outside the Box, Upper Wharfedale Mountain Rescue, War Child, Prodigal House, Menston Dementia Initiative, Hug on a Tray, Otley & Ilkley Food Banks, St Gemma's, Brain Tumour Trust, Parkinsons UK, Menston Primary School, Crisis at Christmas, Firm Foundations, Safe Haven (Yeadon), Memory Lane (Dementia Care), Village Christmas Party and Eartquake Disaster Funds. We also continue to support Grace in Kenya through Compassion.
10th Anniversary
During the week of 10 to 17 July 2017 we celebrated the 10th anniversary of Cornerstone.